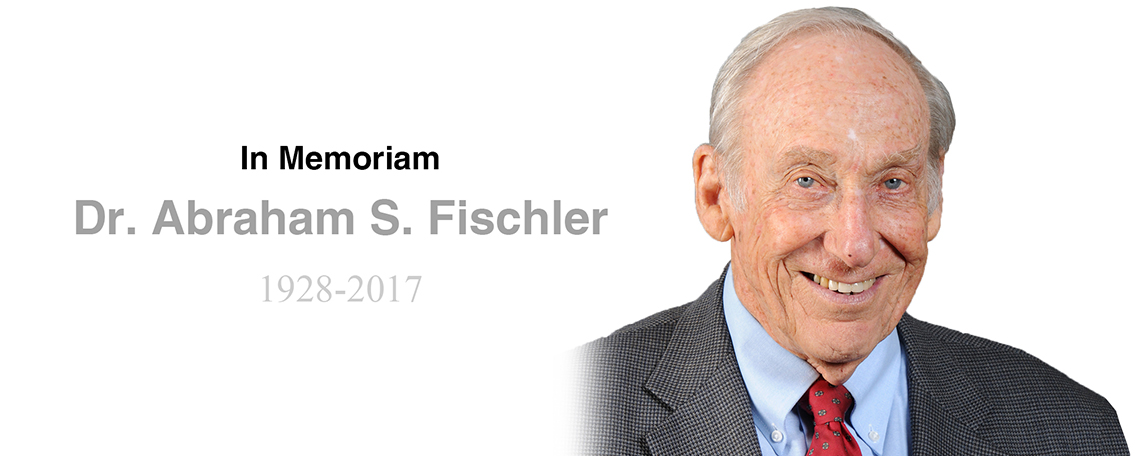 It has been a privilege for the Broward Education Foundation(BEF) to have had a visionary and "larger than life" figure like Dr. Abraham S. Fischler as an esteemed member of our board. He was an inspiration to so many in the community at large and really had an impact on education in Broward County.
He had served as a school board member for Broward County Public Schools and president of Nova Southeastern University (NSU). During his tenure as President, NSU developed and offered the first doctoral distance education program in the country in 1971. Fischler's distance education program was the precursor to modern online education and was the first of its kind ever created at the time.
Dr. Fischler served on the BEF board for over 20 years. He chaired our Development Committee for many years and those of us who served with him will always have fond memories of him passionately speaking to the members of the board to engage us in our mission. Dr. Fischler had a unique talent of taking complex concepts and making them actionable items in our lives. He was a friend , a mentor, an educator, a visionary, a great husband and father, and so many things to so many people.
We have set up a scholarship fund in Dr. Fischler's honor so that we may continue to implement his vision for the students of Broward County Public Schools. We mourn his loss but know that his legacy will live on at the Broward Education Foundation.
If you would like to contribute to the
Dr. Abraham S. Fischler Scholarship Fund

please click the button below.